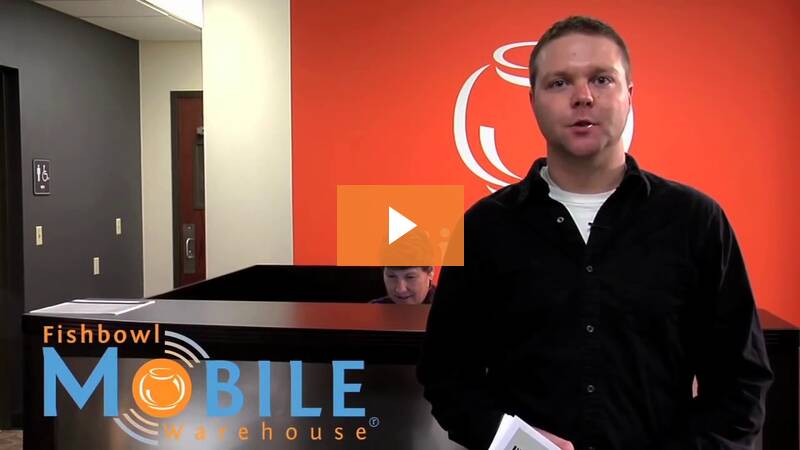 Take your warehouse to the next level by incorporating powerful, easy-to-use bar-coding technology on Windows® based devices. Fishbowl Mobile lets you view and adjust inventory levels from anywhere in your warehouse. Whether you are shipping, receiving or simply moving inventory from one location to another, Fishbowl will help you increase your inventory accuracy and worker productivity with ease! See all of the ways you can use Fishbowl Mobile in your business.
Cycle Counting
Fishbowl Mobile makes updating product quantities much easier with its cycle counting feature! Check out our Cycle Counting Inventory page to learn more.
Scan In With the Receiving Module
With the simple scan of a barcode, you can receive inventory into your system as it comes off the truck, make adjustments to quantities being received, and enter tracking information in real time. Receive parts with serial numbers, lot numbers, revision levels and expiration dates. Fishbowl Mobile even suggests where to place your incoming inventory, helping your workers become even more efficient.
Scan Out With the Picking Module
Fishbowl Mobile lets you start and finish a pick order right from your handheld device. Instead of having to print a pick order, the program walks you through your warehouse telling you where to pick and the quantity needed to fill your order. Save time by combining multiple orders and picking them simultaneously. Pick inventory for sales orders, work orders, transfer orders and vendor returns.
Move Inventory on the Go
Keep your warehouse up to date by recording inventory movements as they happen. Many inventory discrepancies occur as the result of misplaced, moved, or poorly recorded parts. Rather than trying to keep track of which parts are moved to new locations and entering changes after the fact, Fishbowl Mobile allows you to simply scan the location and part bar codes to record the move of your inventory. You'll save time by recording the movement of inventory as it occurs.
Retrieve Part Information
Quickly and easily look up part descriptions, UPCs, and real-time part tracking information. Use existing UPCs, serial & lot numbers, expiration dates, or Fishbowl-generated barcodes to manage your inventory with accuracy and efficiency. You can even assign new or updated UPCs. If you're using a wireless device and happen to leave your coverage area, your data is automatically preserved and ready to resubmit once the connection is reestablished. Also, Fishbowl's security settings let you customize access rights by user. Fishbowl Mobile runs on wireless devices with Microsoft Mobile 5 and 6.