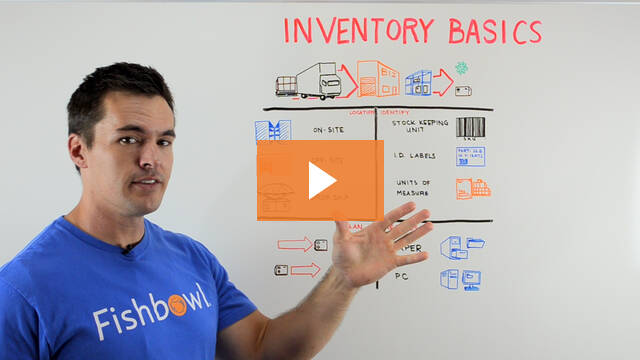 James Shores shakes things up in this week's Whiteboard Wednesday by being extremely speedy. In just two minutes, he breaks down the basics of inventory management into the following categories:
Location (where to keep inventory)

Identify (using SKUs, labels, and units of measure)

Plan (push or pull manufacturing)

Records (paper-based or software)
I'll follow James's lead and keep this brief. Check out the video above and keep coming back for more informative videos in this long-running series.
Robert Lockard is a copywriter with Fishbowl. He writes for several blogs about inventory management, manufacturing, QuickBooks, and small business. Fishbowl is the #1-requested manufacturing and warehouse management software for QuickBooks users. Robert enjoys running, reading, writing, spending time with his wife and children, and watching movies.