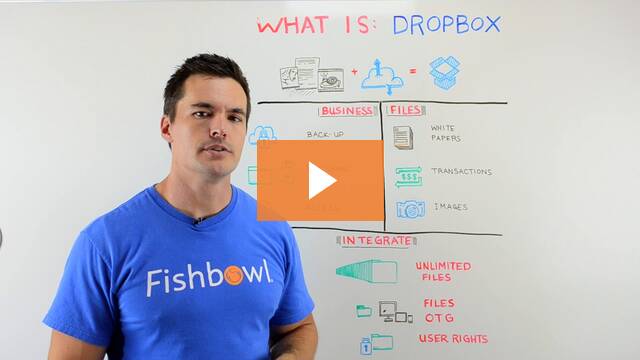 Dropbox is a great tool for storing images, documents, videos, and other files in the cloud. Because of this, it's ideal for businesses that are looking for a way to avoid costly data losses in the event of computer crashes and viruses.
In this week's Whiteboard Wednesday, James Shores discusses what Dropbox is and what benefits companies enjoy by incorporating it into their operations.
Both Fishbowl Manufacturing and Fishbowl Warehouse integrate with Dropbox, which means that users have access to information and pictures of products in their inventory, which are available through this cloud-based system.
I'll let James explain the rest in the video above. Check it out!
Robert Lockard is a copywriter with Fishbowl. He writes for several blogs about inventory management, manufacturing, QuickBooks, and small business. Fishbowl is the #1-requested manufacturing and warehouse management software for QuickBooks users. Robert enjoys running, reading, writing, spending time with his wife and children, and watching movies.